Financing Options and Payment Plans
At Longbranch Dental Center, we believe everyone should have access to affordable dental care. At our Greenville family dental practice, our friendly and caring staff work with you to develop financing options that fit into your budget so you can get the dental care you need.
We accept all major insurance providers, and will file all claims and reimbursement payments.
Payment is due at the time of service. We currently accept cash, checks, money orders, Visa, MasterCard, Discover and American Express.
 Financing Options
If you need to finance all or part of your dental treatment, we offer financing throughCareCredit®, Capital One® Healthcare Finance, and Lending Club. With no-interest financing or low minimum monthly payment options, you can get the dental care you want, when you want it. We can also setup monthly payment plans to help finance your dental treatments.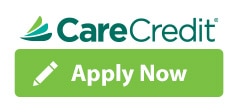 CareCredit requires no up-front costs, no prepayment penalties and no fees. Plus, CareCredit is a revolving credit line and can be used for additional treatments or add-on charges, without the need to reapply each time. It only takes a few minutes to apply for CareCredit, and you could receive an online decision within seconds!
Lending Club offers low fixed rates and fixed monthly payments with flexible terms. There are no hidden fees or prepayment penalties.
Contact Us Today To Learn More
If you are considering cosmetic dentistry to enhance the overall appearance and quality of your smile, or just need help paying for unseen dental treatments including a dental crown or dental implant, a staff member will help discuss financing options. To learn more about the payment options and financing plans available, contact our cosmetic dentistry office near Greenville today.
Click here to read our full financial policy.